MEDICAL MASSAGE THERAPY
While many people are familiar with therapeutic massage in a spa-like setting, many more are unfamiliar with the benefits of medical-massage. The difference is that medical massage seeks to address pain and injury to bring about significant pain relief. Rather than addressing full-body relaxation and stress relief, medical massage focuses on a specific area of the body that is causing pain and discomfort. Significant training for medical massage enables the practitioner to offer skilled treatment for those seeking long-term pain relief.
Rita Ammons, LMT
Massage Therapist & Reiki Master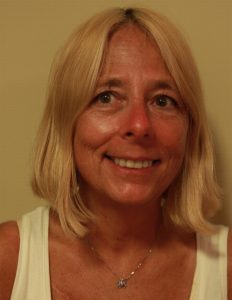 I am a graduate of CCMT and have had a thriving practice since 2007. I am a Medical Massage Therapist, and Structural Energetic Therapy Practitioner, and I continue to pursue a plethora of continuing education opportunities to fine-tune my skills. I am a member of American Massage Therapy Association and a CT Licensed Massage Therapist.
I have 20 years of experience as Reiki Master and teacher and I truly enjoy teaching Reiki and other energy techniques. Reiki naturally flows in my massage sessions.
I have a genuine passion and mission to help others feel better. After having my own experience with chronic pain, I understand the many problems that come from unrelenting pain.
I offer a variety of massage therapies including Medical Massage, which focuses on acute and chronic injuries through a variety of techniques to facilitate healing. It is an outcome-based massage focusing on specific problem areas.
When I'm not pursuing the newest techniques and strategies to integrate into my practice, I enjoy medieval dancing and yoga.
I volunteer my time at local charity events and offer massage to the participants. I really care about my clients and my community.